Meet Eric
Who is Eric, and why do I want to meet him?
Great question!
Eric Lentz here, and I'm not much for the self aggrandizing of putting my picture on a website, as if to say, "Hey, look at me," but modern wisdom is that it's common for humans to want to connect with other humans. So hello fellow human! 👋🏻
Who is Eric?
I'm the founder of Software Prophets, and we're not that big of a company right now. Turns out, there are lots of people that like that. I can provide you with a personal interaction. I can make decisions on behalf of the company and make sure that you receive the service you require.
Oh, this is me.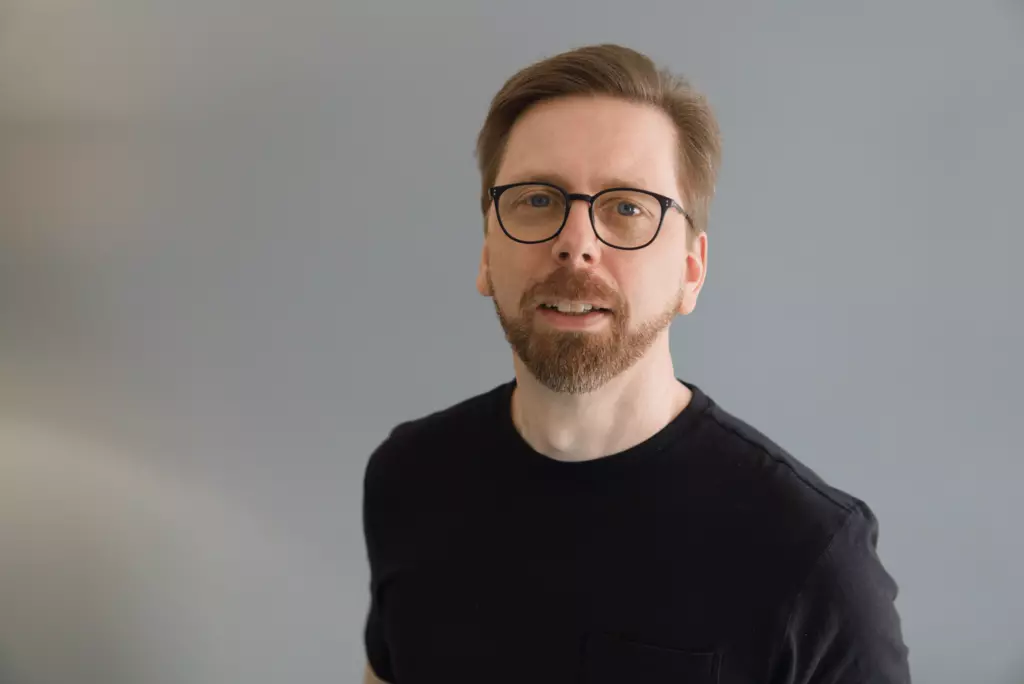 How about I tell you a little about myself and why you might want to work with me?
It's In My Blood
I love programming.
I love lots of other things too, like running a company and serving people, but hey, programming is my thing. I do it well, and I've been doing it on the order of forever. From age 12, sitting at an Apple IIe programming Basic programs in a school library, to now, 4 decades later, I embrace figuring out how things work and then making them work the way people need them to work.
It's in my blood to figure out how things work. Through my teens, I rebuilt engines in cars and motorcycles, welded and fabricated things with steel and built things in wood and even built electronic devices.
Another fun fact: I wrote an accounts receivable program on a Commodore 64 for my Dad's business when I was 15 (it was 1983, by the way, hence the tech choice). It started early for me.
Curiosity and discovery is a kind of fuel for my ambitions. I bring that into my work products.
I Love People Too
I know it doesn't fit the stereotype, but I'm not that geeky programmer that can't explain complicated things in simple ways. I'm not transfixed on technology to the exclusion of people.
My curiosity extends to people as well. I'm really interested in how people work. What makes a person say or do something? I love to answer that question.
I Love to Help
What this means is that I can communicate with people, and I do it well. You can read more about Jason Gunar's product TrailView, in the case study, but he said about me:
Eric was able to explain things I could never understand, with great patience for my tech ignorance, while taking in my vision for the app.
I Play Well With Others
Robert Johnson, one of the founders of SequencerPro said:
I view the relationship with a developer on a project like this as inherently personal… He has consistently shown a high level of care for my project, and has been extremely professional, collaborating well with all team members and additional developers.
What Does this Mean for You?
I just wanted to share some basic facts about me, not list off my resume. I want to assure you that I understand my place is to serve, guide and make your experience in building software as painless and enjoyable as possible.
I love that you're in charge and that your decisions are final. I will always offer suggestions, give options and ask for your input, because I want what will satisfy your needs. Even so, I'm not afraid of a little conflict, so if I think there's a better way, I'll challenge you. In the end, after armed with all the information, I'll contently deliver the outcomes you desire.
My point is this: I can handle it. Whatever "it" is, there's a really good chance that I can handle it, or I'll tell you I can't. It's that simple. I make it a habit to tell the truth and tell it all the time.
I want what is best for you. I generally think of your needs first and gain great satisfaction in delivering great results.
Your Turn
Look around. If you like what you see, then don't hesitate in reaching out to tell me about yourself and discuss your project. I'd love for your vision to come to life.